They don't have to run away to join the circus!
• Acrobatics • Trampoline  • Juggling • Tightwire • Aerial Arts & more!
SANCA offers an extensive day camp program for children age 6 and up. Our day camps allow students to develop physical skills, increase confidence, build self-esteem and get physically fit!
No previous experience necessary to enroll
All camps are for all levels of experience including beginners
Our student-to-instructor ratio is 6:1 for maximum safety and fun.
Thank you for voting SANCA as the winner of
the SENSATIONAL SPORTS CAMP!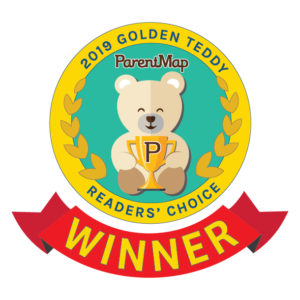 ParentMap Golden Teddy Award winner, 2015 & 2018 & 2019
Circus Camps Descriptions

Circus Odyssey:
[ages 6-8] An introduction to the wonders of circus arts for our youngest aspiring circus artists! Campers will develop increased body awareness through tumbling and balancing their bodies, work collaboratively in group activities including ring passing and partner acrobatics. 
Circus Ringmasters:
[ages 9-12] Campers will be presented with a wonderful introduction to many different circus   disciplines while working together in their groups to explore the joys of everything that SANCA has to offer! From Juggling to tumbling, aerial fabric to tightwire, there is so much to enjoy about circus camp.
Become a Volunteer
2023 Camps Schedule
February 20 – 24, 2023

Spring Break Camp
April 10 – 14, 2023
Summer Camps
June 26 – September 1, 2023


Thanksgiving Camps
November 20 – 22, 2023
Holiday Camps

Dec 19 – 22, 2023
Dec 26 – 29, 2023
Enrollment Information and FAQs
How to enroll:
Check availability HERE or call our office at 206-652-4433.
Enrollments are also accepted in person.
Payment plans and limited scholarships are available. Payment plans are available for Summer Camps online at checkout, with $50 due at registration and the remaining balance due June 1st. Our scholarship application can be found here. This form should be completed before enrolling your student.
Transfers and cancellations:
Camp tuition is not transferable or refundable within 72 hours of the date camp begins.
Paid tuition may be transferred from one week to another or canceled and refunded at no additional charge if the request is received at least two weeks before the date camp begins.
Transfer requests from one week to another made in the two weeks before camp begins do not have a financial penalty, but transfer requests are subject to availability. If you transfer out of one camp and there are students waiting, your spot will no longer be available should you change your mind.
Cancellations made in the two weeks before camp begins are subject to a cancellation fee of 50% of the cost of camp, and the balance of the unused tuition will be retained as a credit toward future tuition. Credits are transferable to other students and may be used toward any tuition, including flying trapeze.
Waitlists:
Wait lists are available online through our registration portal. The system will email all waitlisted student if space becomes available.
Attendance:
Students are expected to attend the camps in which they are enrolled.
Camp tuition is not prorated.
Confirmations and communications:
You will receive an email confirmation for camp enrollment.
Using our email newsletter service, we send out camp reminder emails the Friday before camp starts, as well as information about camp experiences and events during the week of camp.
Campers will need to bring a mask, a lunch, and a water bottle for each day of the camp.
Things to Keep in Mind for a Successful Camp:
-Shoulder length hair must be tied back
-Wear layers!
-Bring snacks and a lunch
-Absolutely no zippers or buckles on clothing
-Label EVERYTHING that comes to camp
-Bring a water bottle