Why Give?
Class and program tuition only cover about 65% of the cost of running our programs. Contributions made to SANCA's Annual Fund help to underwrite the organization's day-to-day operations – from the van that enables community outreach to our enrollment registrars and more. These contributions help ensure SANCA's educational and artistic excellence and financial stability.
Gifts to SANCA can be made by cash, check, credit card, stock, or through donor-advised funds. Monthly giving plans of any size can be arranged. Please make checks payable to SANCA. Visa, MasterCard, Discover and American Express are accepted. To make a gift to SANCA, call the Development Department at 206-257-4106, or make an online contribution. We're happy to answer all your questions!
Donor-Advised Funds
SANCA accepts gifts made through donor-advised funds. Donor-advised fund distributions apply toward your annual giving level and offer tax advantages but often follow specific guidelines. Please contact the organization holding your fund for more information on making charitable contributions.
Stock Gifts
SANCA welcomes your gift of stock. There are often considerable tax advantages when making a contribution via a stock gift. For more information, consult your tax specialist for details. Please SANCA's Development Director at 206-257-4106 for more information about how to make a gift of stock.
Giving via Online Shopping
Some online merchants will donate a percentage of their sales to SANCA. It's a great way to shop and support SANCA at the same time. When you shop online at AmazonSmile, a percentage of the price of your eligible purchases will be donated to SANCA.
 Legacy Gifts
Legacy gifts are an investment in SANCA's future or a means to honor someone. Gifts in perpetuity include bequests, charitable remainder and lead trusts, charitable gift annuities, beneficiary designations, retirement plan gifts and life insurance designations. These planned gifts may provide significant tax savings and are a way to leave a permanent legacy.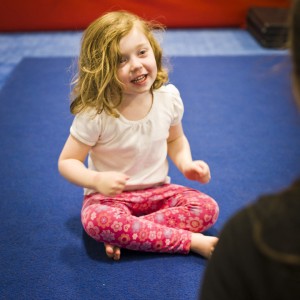 Honorary and Memorial Gifts
Making a gift to SANCA is a wonderful way to honor or memorialize a friend or family member passionate about circus and SANCA's role in bringing circus arts and education to everyone in our community. To learn more or explore additional planned giving possibilities, please contact SANCA's Development Director at 206-257-4106.
Matching Gifts
Many companies match charitable contributions and your employer might be one of them. Your contribution to SANCA can be doubled with a matching gift from your workplace. Contact your company's human resources department and complete a matching gift form. Most companies now use online systems. You may occasionally need to mail a form to SANCA. If you have questions, contact SANCA's Development Director at 206-257-4106.
SANCA thanks the following companies that have matched their employees' contributions:
Adobe;  Ameriprise Financial; Amgen; Bank of America; Bill & Melinda Gates Foundation; Boeing Company; Bristol-Myers Squibb; Cambia Health Foundation; Expedia; Getty Images, Inc; Google; McKesson Foundation; Merck; Microsoft; MSNCB; Pop Agency;  Salesforce; Starbucks Coffee Company
This list is not all-inclusive.